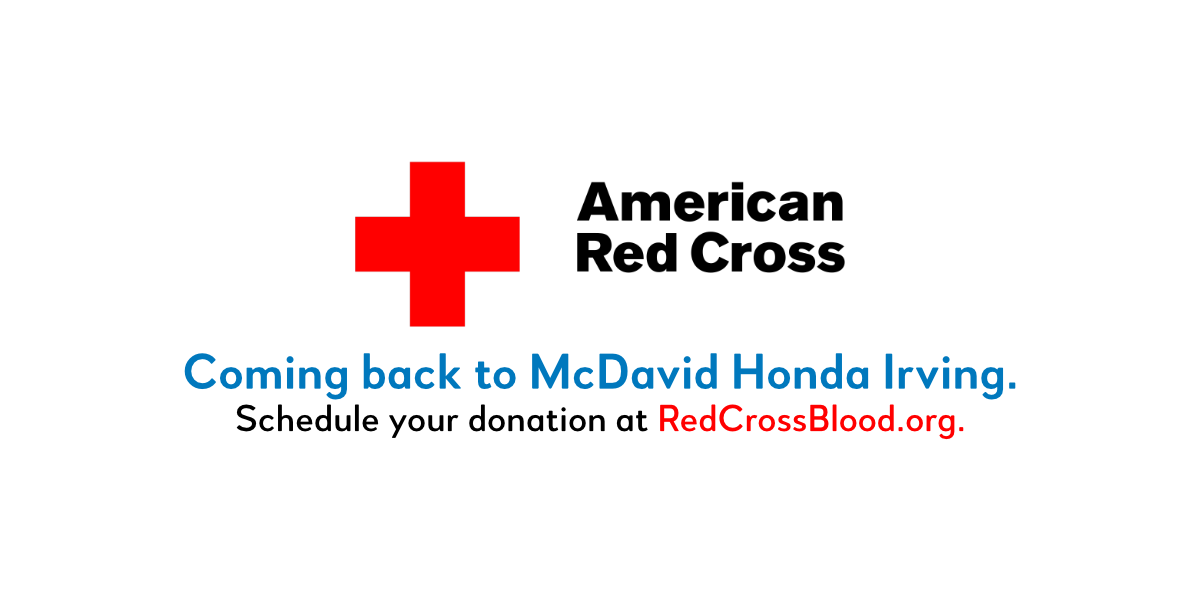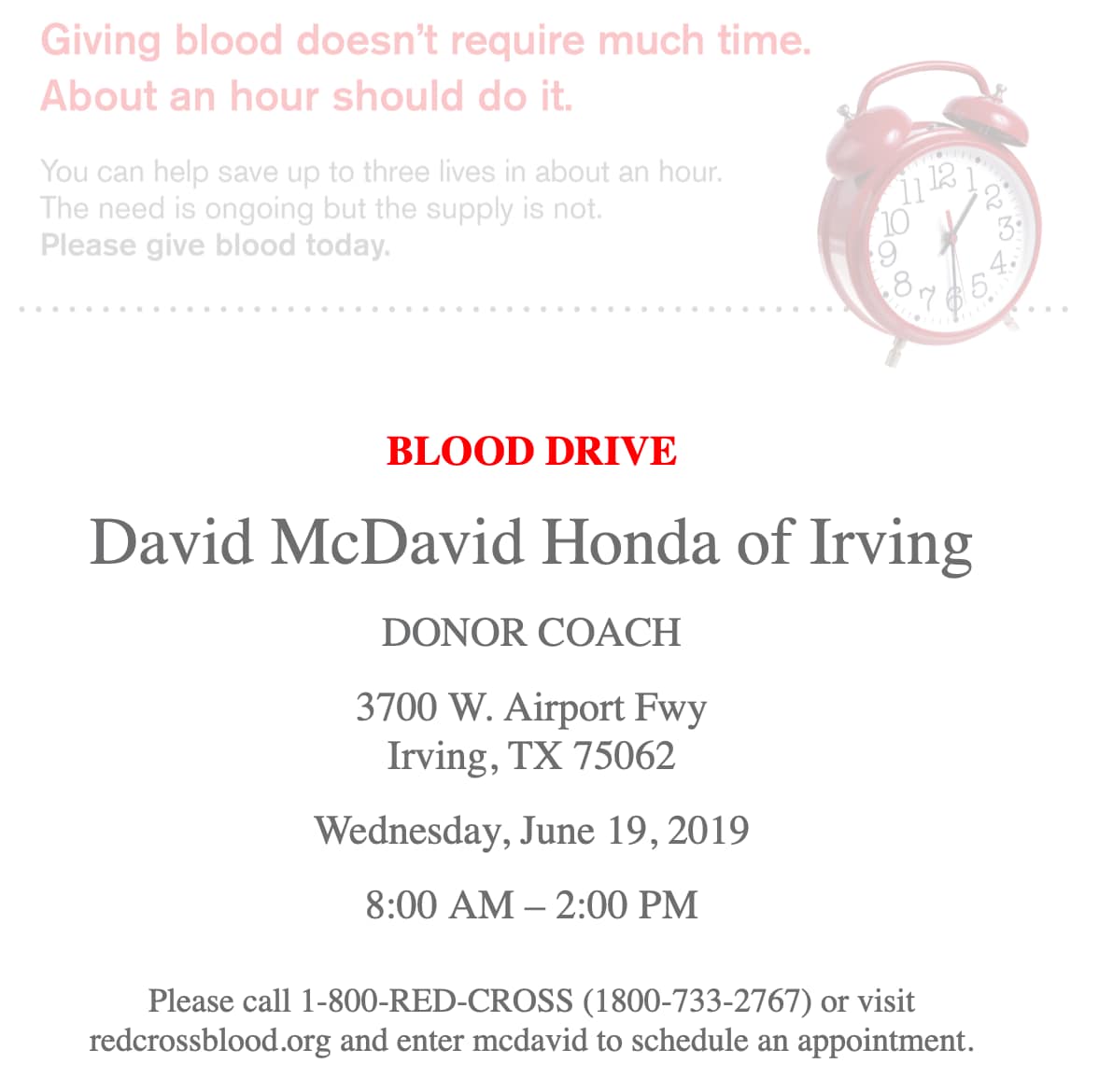 We are having a blood drive at David McDavid Honda in Irving and we would love for you to come in and donate blood for a cause. There are so many reasons to donate blood and support us because there are lives being saved everyday because of people just like you! There is high demand for blood, but according to the American Red Cross, 38% of American citizens are eligible to donate but only about 10% actually do. So it is safe to say that we are at a shortage, especially since blood cannot be manufactured. It MUST come from people like me and you. The Red Cross is a provider of over 40% of the nations blood supply so we have partnered with this wonderful cause to do our part in the community.

"Every two seconds someone in the U.S. needs blood. It is essential for surgeries, cancer treatment, chronic illnesses, and traumatic injuries. Whether a patient receives whole blood, red cells, platelets or plasma, this lifesaving care starts with one person making a generous donation." – American Red Cross

We hope you will join us on June 19th between 8am - 2pm. Thank you in advance from your McDavid Honda Irving team and family!